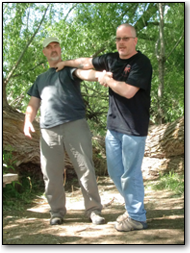 We are living in uncertain times, the economy is struggling, unemployment is on the rise and people are starting to get desperate. Due to the struggling economy, police are being layed off and prisons are being closed with the tenants being released onto the streets due to a lack of room to house them. With the combination of rising costs, falling employment, decreasing police presence and rising violence in society, how are you going to keep your family safe?
That is where Urban Defense Institute comes in. We have designed a course meant to help you navigate the treacherous waters of personal, family and home defense. We take you through aspects of urban defense that most self-defense programs forget about: emotional and psychological aspects of fighting; how to win a real street fight or bar fight; how to beat a grappler; firearms for personal, family and home defense; and other aspects of urban survival you will be faced with.
Prices
$30/month
Drop ins $10
20% discount for LE, military, first responders and immediate family.
Schedule
Tuesdays:
6:30PM – 7:20PM Women only
7:30PM – 8:30PM Open class
Saturdays:
10:00AM – 10:50AM Women Only
11:00AM – 12:00PM Open Class
12:00PM – 1:00PM Open mat
Schedules are subject to change in the event of a seminar or workshop. Make sure to keep up with our Facebook page for continuous information.
Please note: Our classes deal with real world topics such as extreme violence and rape and are not recommended for children under 16. 16 – 18 will require parental consent. We will be adding youth bullyproofing classes in the future so please watch for them as an option for your child.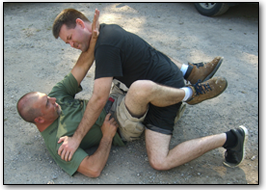 If you have any questions, please feel free to contact us and we will get back with you as soon as possible.
If you are interested in enrolling in Urban Defense Institute, please feel free to take advantage of our online enrollment process. You can enroll and pay right online. Please note that there will still be some paperwork for our records on the first day of class.
Enroll in Urban Defense Institute here!
Warning! Video contains graphic violence and explicit song lyrics!
Now that we've removed the Hollywood illusion about fighting…
…Are you ready to handle this right now if you had to?