The Urban Defense Institute is a reality based self-defense program that takes that seriously. What does that mean? That means that we are going to give it to you straight. We are not going to try to sell you fancy moves that look good enough to attract you but be useless when it really counts. Our main focus is your and your families safety in a often brutal world, and we take that seriously, because it's our name on it.
We are very serious about giving you the most bang for your buck and making sure to cover aspects of safety and self-defense that most programs either only gloss over or leave out altogether. We pride ourselves in having a complete program that covers more than just how to fight, we cover fight psychology, situational awareness (conflict avoidance), environmental weapons, traditional weapons, firearms and a biggy, home defense. We believe that you are looking into urban defense for more than just yourself but also so you can defend your family.
There is more to that than just knowing how to fight, there are many aspects involved in defending your family. What do you do when somebody rushes into your house? Do you fight them while your family looks on in horror? What if you lose? Maybe your family should have a plan.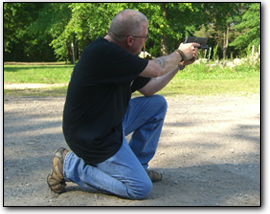 What do you do if you are suddenly accosted on the street? Does your wife just stand there and watch? Where is she? Do you even know while you are distracted by the threat? Maybe you should have a plan.
The Urban Defense Institute program comes from years of martial arts study and instruction under Garner Train and other top names in martial arts and self-defense industry accompanied by years of real world experience. You may not always like the things we tell you in our seminars, but you can trust that they are true, we will not sugar coat anything. We will give it to you straight, you have to know what to really expect.
If Urban Defense Institute sounds like it is what you have been looking for in reality based real world self-defense, please contact us and we will get back with you soon. If you would like to enroll for our weekly classes, please feel free to enroll here.