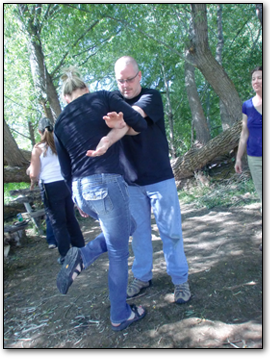 Although, the Urban Defense Institute program is geared towards men, and the situations that would be unique to men, there are women who are of a more aggressive nature and could benefit from our program and we are happy to have them. It is important to note however, that in our seminars there are no women and no men, we are all the same and will be treated the same. We will not sugar coat our information, and we will not fluff the training, everybody gets the same and gives the same. Going easy on anybody is not going to help them in a real world situation.
We do have a women's self defense program that is geared more towards women and the situations that would be unique to them and no men are allowed. The program is called Safety Takes Brains self-defense and goes into great detail on situational awareness, vehicle and home safety, and techniques designed for women to help them escape an attacker and run to safety.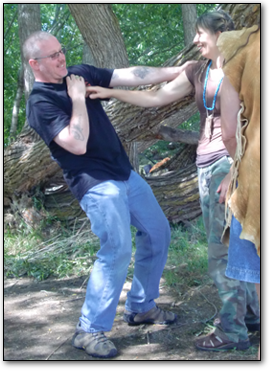 The seminars are three hours on average and are engaging and informative. Women feel energized, and empowered at the end of the seminars, but more importantly they will also be armed with very affective information and techniques to keep them safe in the real world. We take the training very seriously because we have seen self-defense seminars that did more damage than good, and we feel that when the attendees leave our seminar we want them to have received quality, effective and real instruction.
If you would like more information on Safety Takes Brains self-defense, please feel free to check out our website dedicated to that program. You can find it at http://www.safetytakesbrains.com.